News
Face to face with the wild
02 June 2023
Pupils and staff from Lavender Lodge School were recently welcomed to their local library, where they came face to face with wildlife during a workshop with Spirit of the Wild.
During the session with the 'zoo that comes to you,' they learned about various wild animals, including pythons, tarantulas and meerkats, and even got to interact with them, facing fears which was a significant accomplishment for some. These hands-on encounters with animals provide valuable learning experiences and help foster a sense of curiosity and respect for the natural world.
They also enjoyed experiencing an owl gliding above their heads which was a mesmerising sight and got the opportunity to interact with a 6-month-old husky puppy, which undoubtedly brought much joy to all.
Throughout the workshop, pupils remained engaged as they enjoyed this unique opportunity, providing them with a memorable experience and a better understanding of the natural world.
One pupil commented:
"That was really fun but the python was ready to eat him!"
Well done, everyone.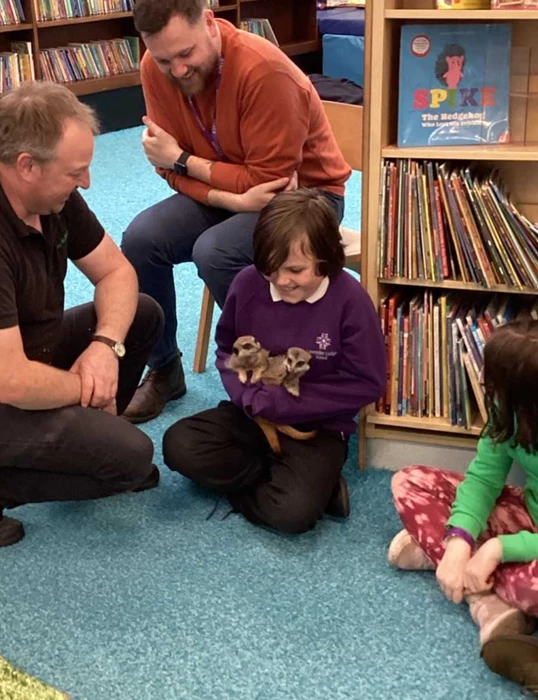 Pupils enjoy a few new wild friends!