News
A day in the life of pupils discovering legends
06 January 2023
Pupils and staff from Lakeside School visited The Beatles Museum in Liverpool to learn about the four young men who were propelled to the dizzy heights of fame and fortune from their humble beginnings.
Firmly with their feet on the ground, pupils enjoyed taking part in an interactive workshop, where they produced their own music using a full-size drum kit, a giant interactive piano with lights and sounds, while dressed up in '60s costumes.
As part of their tour, they visited a replica of Matthew Street, Abbey Road Studios and The Cavern to experience the early 60's and the places that helped make The Beatles the greatest band in the world.  They finished their day with a complete audio and visual guide of their story, including special exhibitions, authentic memorabilia and exclusive photographs.
Everyone thoroughly enjoyed the day as they learned about this incredible band and their journey.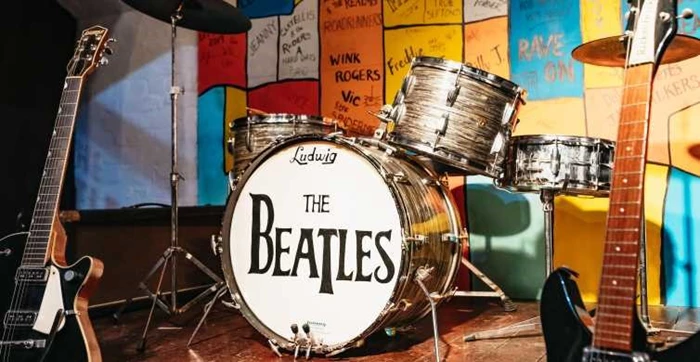 Pupils enjoy a visit to The Beatles museum