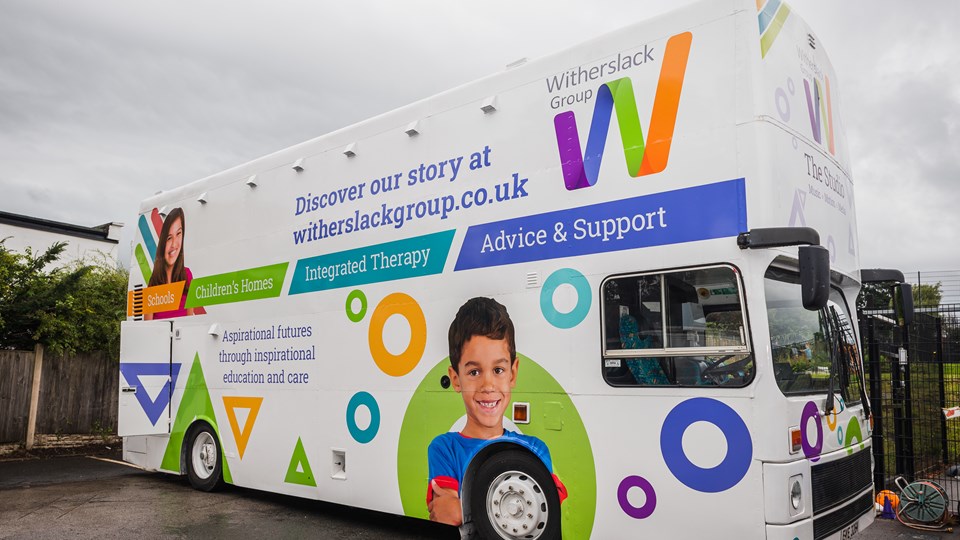 News
Introducing The Studio
22 April 2022
The Studio is our media bus that brings teaching and learning to life. The £175, 000 investment demonstrates the Witherslack Group's culture of championing excellence and exposing children and young people to the best experiences, where they can grow and prepare for life beyond education.
In an ever changing world where technology advances and new careers created, The Studio provides pupils with opportunities to be creative and become confident users of technologies to support learning in the classroom.  A nurturing space, and an extension of the classroom, it is supported by a dedicated Media Teacher and a TA who bring a wealth of industry experience in music and media.
They bring meaningful experiences through state of the art technology used by professionals, including equipment,  programmes and software that allow children and young people get hands on, learn new skills and develop interests.  The Studio supports all subjects and through technology, there are opportunities for pupils to experience 'real life scenarios' through virtual reality goggles. They can take a wonder around the rainforest, witness a volcano erupt and even go back in time and understand life in the trenches during the World War.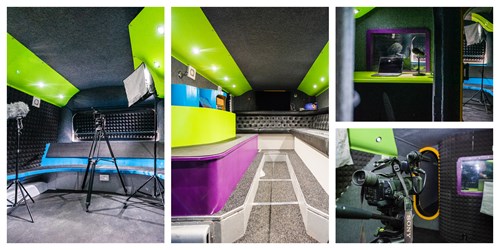 The opportunities are endless as the space also boasts a sound booth with professional mixing decks to support the area of music while on the media side, the equipment on offer includes a dji drone, MacBook Pros, professional cameras and broadcasting equipment for the outdoors. Furthermore, the environment is pupil-led and there are opportunities to add even more equipment and software to aid pupils reach their goals.
Staff from schools and The Studio witness pupils immerse themselves in projects and in doing so develop interpersonal skills, growing in confidence as they present work to classmates, advance their communication skills as they work together and put into practice good team work. The technological side too amounts to skills being acquired in computing, sound engineering, game development, animation, script writing, research, editing and lighting.
To demonstrate the skills acquired, pupils complete projects they take pride in and there are opportunities to complete formal qualifications from awarding bodies such as AQA, OCR, BTEC and  ASDAN, helping them to plan for the future with excitement and experience. 
The Studio is a place where magic happens, where children and young people can succeed, achieve and believe. 
Press play to take a tour and hear from the teaching staff.