News
Plot transformed for local community
20 January 2023
Since the summer of 2022, students from Greenholm School have been involved in a local community garden project.
The Dr George Rice Community Garden Project is named after Dr Rice (1848-1935), an African American physician who lived in Sutton and was a figure of national and local significance. He filled many local appointments that included the position of public vaccinator for Sutton, Cheam, and Carshalton.
A group of students rolled up their sleeves to clear an overgrown plot of land to create a mixed garden that includes a social orchard. Before this work occurred, the area was littered and encountered anti-social behaviour. The space has now been transformed and dedicated to the Everyday Hero Memorial to commemorate the key workers from the NHS who endured so much during the pandemic.   
On completion of the work, a cheque for £2300 was presented by one of the students on behalf of the school community. The money will help fund the manufacture of the aluminium framing and the assembly of the ceramic hearts. 
On the day, parents, carers and representatives from the Scouts, African Caribbean Heritage Association, Robin Hood Infants and the Sutton Volunteer Centre turned up to support this great event.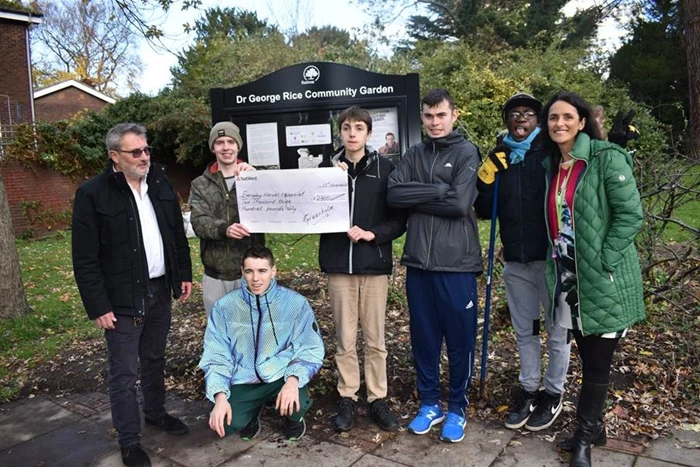 Pupils help the local community