News
Clean and gleam for Ukraine
22 April 2022
Pupils and staff from Lakeside School have recently been discussing the ongoing crisis in the country of Ukraine and how they could potentially offer support.
During a student council meeting, members came up with some ideas of how they could raise money for this great cause, and in the end, agreed on washing staff cars. Older pupils were assigned the task to visit Halfords to purchase car cleaning materials and then working together, they washed and cleaned cars until they gleamed!
Staff were proud to witness the hard work of pupils and their commitment to this project and the monies raised. They were especially pleased with their shiny new motors. 
Well done everyone.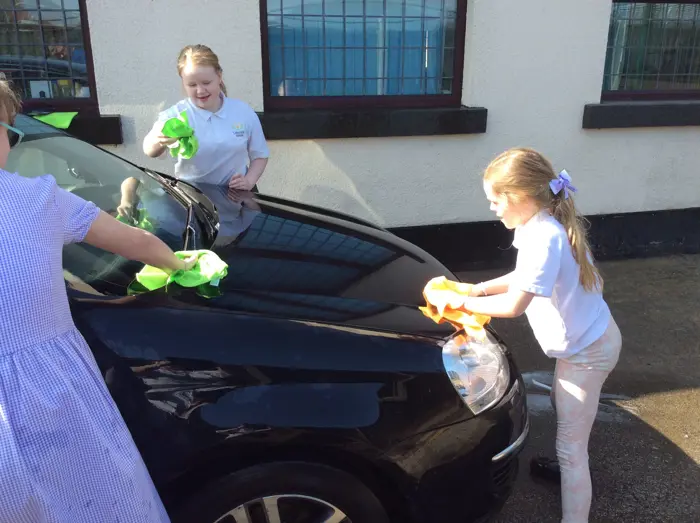 Pupils clean and gleam for Ukraine