07 July 2022
Budding gardeners from Chilworth House School are delighted to welcome Vicky Beardall Richards from Nurture in Nature Community, who will hold weekly sessions to help pupils return to nature through horticulture and bushcrafting.
The sessions aim to provide pupils with the skills and knowledge of where food comes from, and a good way of kick-starting this topic was tidying up the allotment.  During the activity, they discovered potatoes that were planted last year and they quickly rolled up their sleeves to plant more vegetables, and fruits including beans, tomatoes, strawberries, and melons.
As well as getting stuck into some gardening, pupils were also given an opportunity to join in with a bushcraft session involving creating and building a campfire and using what nature has to offer, they even took part in some mud art!
Weeks into the project, pupils were in for a real treat as they enjoyed the fruits of their labour when Vicky brought boiled potatoes they dug up the week prior and also loganberry jam that she made for children and staff to try.
What a treat!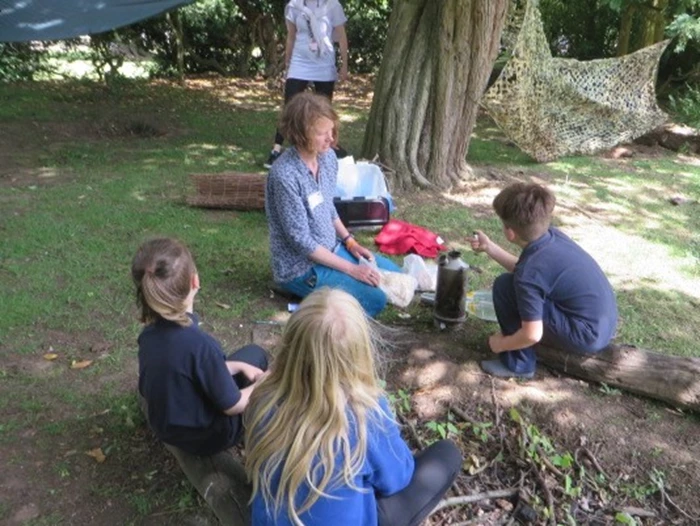 Nurture in Nature Community