News
Chilworth House School help the people of Ukraine
18 March 2022
Pupils and staff from Chilworth House School recently joined up with the local community and put up a stall at Thame Town market to raise funds for the people of Ukraine.
Prior to the event, pupils rolled up their sleeves to create hand-crafted gifts such as bird feeders, paper mâché Easter eggs filled with goodies, book marks, and dog treats. 
On the day, pupils and staff presented several musical shows to attract and engage would-be supporters. 
Together they raised a staggering £600, which will be donated to the Disaster Emergency Committee. Pupils and staff alike gave a huge thank you to Becky Reid from the local council and Chris Hurdman who helped arranging the stall at the market, and for all the generous donations from the wonderful community.
Head Teacher, Dave Willcox commented: 
"The success of our market stall will stand out as one of my favourite memories as Head Teacher. I am incredibly proud of the dedication and enthusiasm of our pupils and staff in coming together to raise funds for the people in Ukraine. I would also like to thank the council and all those involved for their support too."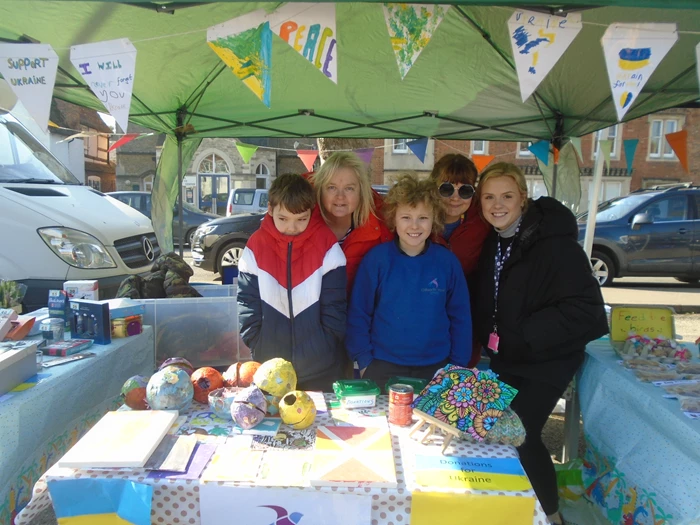 Pupils and staff join up with the local community to raise money for the people of Ukraine.