News
'Royal'mail has landed
20 January 2023
In September 2022, pupils from Broadbeck Learning Centre kindly wrote letters of sympathy to King Charles on the passing of his mother, the Queen.
Their kindness was acknowledged by non-other than the King himself, who wrote back:
"It was so very kind of you to send me such a wonderfully generous message following the death of my beloved mother. Your most thoughtful words are enormously comforting, and I cannot tell you how deeply they are appreciated at this time of immerse sorrow." 
The young people were thrilled to receive a card with a photo of Charles as a baby with the Queen and are still amazed that they received a reply.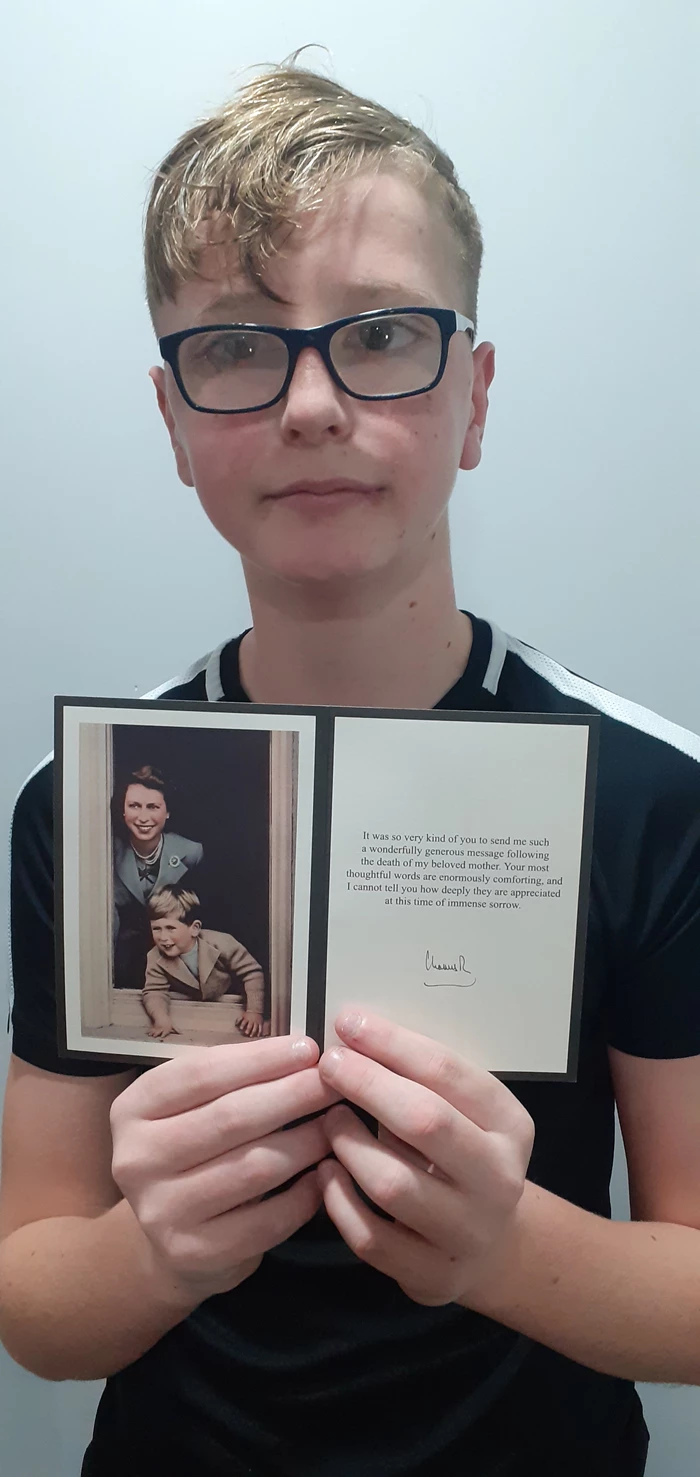 Response from King Charles will be cherished