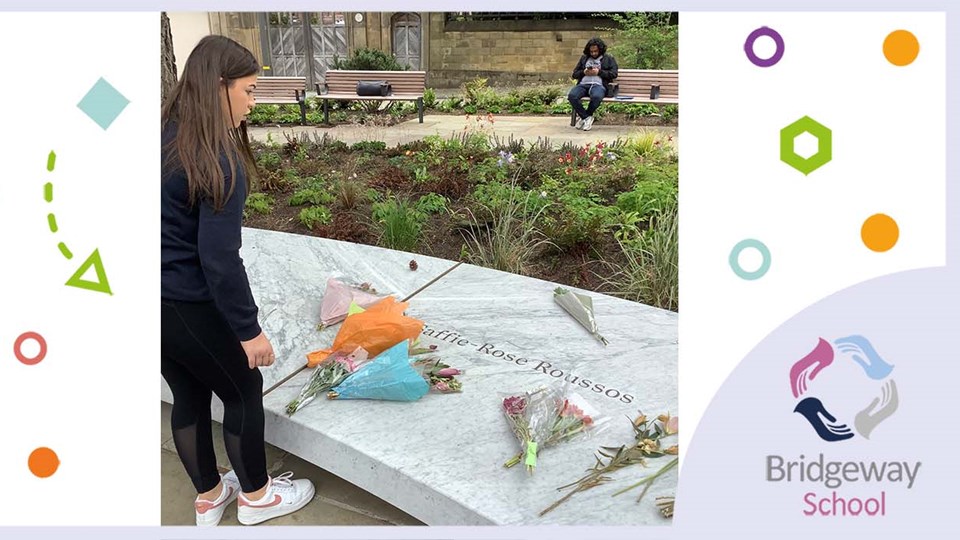 News
Manchester memorial visit
01 July 2022
One Year 10 pupil and PSHE Lead, Charlotte Murphy from Bridgeway School recently visited the Glade of Light Memorial in Manchester.
The trip was to pay tribute to the victims of the terror attack in Manchester, including a close friend of the pupil who unfortunately lost her life.  
Teacher, Laurence Harwood provides more detail:
"The despicable terror attack that ripped through the Manchester arena five years ago had a devastating effect on many lives including friends, colleagues, and our young people. With the 5th anniversary of the attack and the recent opening of the Glade of Light Memorial we felt it would be a poignant, and helpful experience for our young person to visit the memorial." 
He continued: 
"Flowers were laid in her friends memory and a candle lit at the Manchester Cathedral.  Upon returning to school both Charlotte and the young person were pleased they had made the trip to pay their respects, and were impressed with how peaceful, and tranquil the memorial park was."