04 August 2023
Recently, a group of pupils from Bridgeway School enjoyed an exciting and educational DNA workshop at the University of Central Lancashire.
During the session, they learned the importance of DNA and how it is stored in cells in our bodies and were given the opportunity to explore this in more detail by extracting a sample from their cheeks. This hands-on experience provided them with an opportunity to sample their own DNA and deepen their understanding of genetics and the importance of it in our lives.
They also learned the process of extracting DNA, which involved heating up the solution, helping denature the proteins and breaking open the cells so they could isolate their DNA sample - it all sounds very technical. 
In addition to this, they also prepared microscope slides with samples of their cheek cells where they could identify the nucleus of their very own cells close up, making the science more tangible and relatable.
Everyone thoroughly enjoyed the workshop, enabling them to explore the world of genetics and allowing them to appreciate life's wonders at a molecular level.
Great work everyone!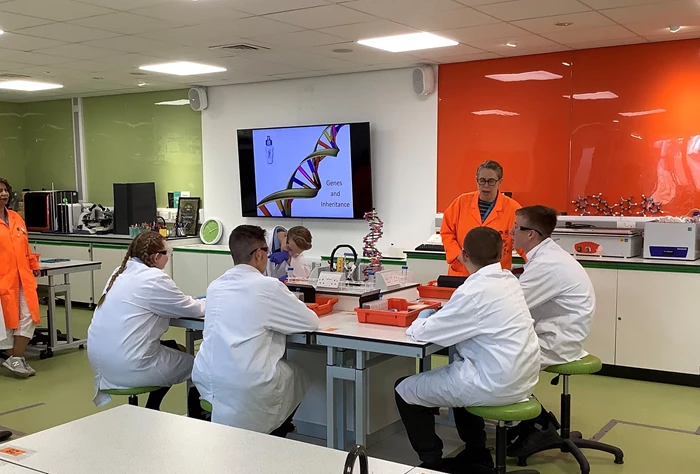 Pupils explore DNA in great detail