30 September 2022
Ralph, a pupil from Avon Park School, was delighted when he returned back to school after the summer holidays to find his sunflower had grown in height and flowered into ruby-coloured delight.
At the height of the summer, Ralph carefully prepared the ground to plant his small seedling and tended to it regularly with water, watching it grow slowly as part of his occupational therapy session.
He was delighted to find the flower had grown much taller than himself commenting:
"It's tall and beautiful and bigger than a smaller house!"
What a great achievement. Well done Ralph!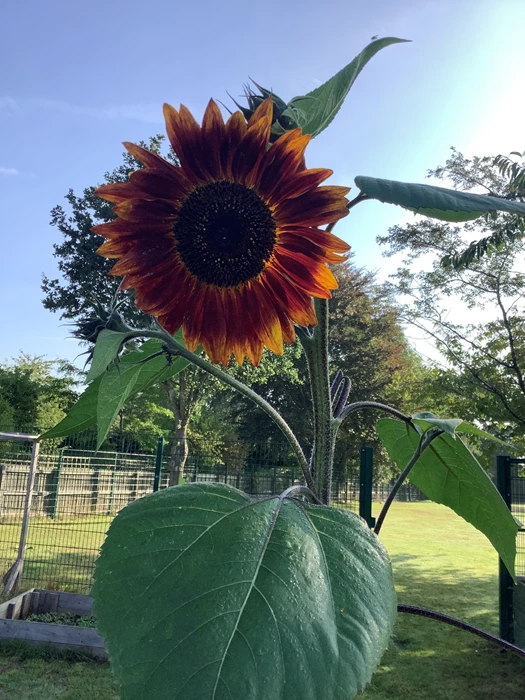 Delighted pupil reaps the rewards of his hardwork