02 June 2023
Therapist Assistant, Hannah McLaren from Avon Park School has been organising a Games Club, welcoming pupils to master all kinds of activities.
The club has proven to be popular, with pupils from all classes interacting with one another and forming friendships through their new-found love of games.  Staff have witnessed Ryan from Year 9 teaching Ralph in Year 5 the rules of chess and Seth in Year 7 playing an intense game of chess with Jack in Year 6.  
During the session, pupil Jacob got creative and made up a drawing quiz. He also designed a poster and took on the role of quiz master, the perfect opportunity for him to showcase his talent, and build confidence while engaging in a fun and educational activity.
The success of the Games Club, enjoyed by both pupils and staff, shows the positive impact this has had across the school community as a whole, allowing much enjoyment through shared activity and new experiences.
Great work, everyone.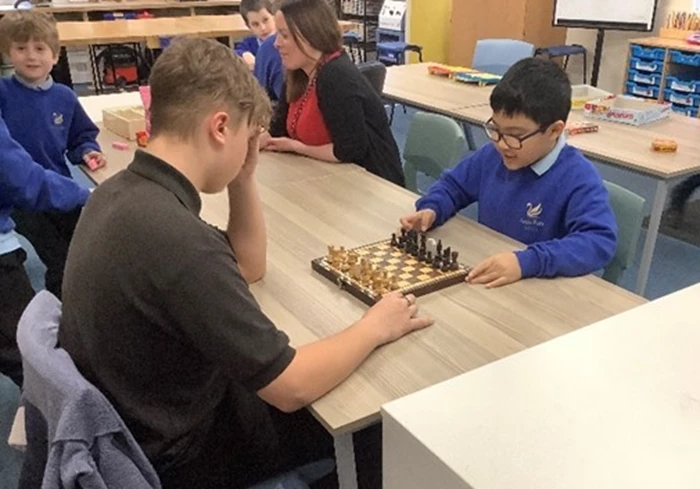 Pupils enjoy Games Activity Club