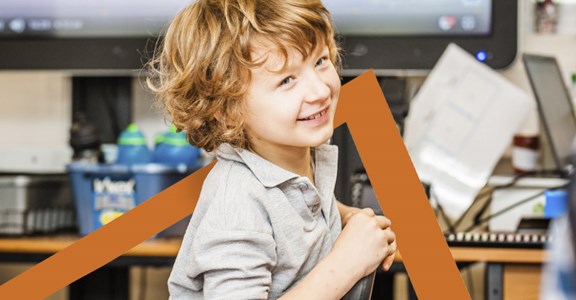 Our Commitment to 52 Week Placements
We are proud that we have continued to provide home environments to young people who require a 52 week placement in these unprecedented times.
Throughout this extended period of lockdown we are proud that we have continued in our commitment to young people who require a 52 week placement.  All of our children's homes have remained open and we have welcomed new placements, despite the challenges that this pandemic has presented.
Our staff have responded magnificently, not only in maintaining the required staff levels, but more importantly still providing the uninterrupted support, care and encouragement that each young person deserves.  In fact, across our 26 homes we have experienced less than 4% Covid-19 related absence.  Our staff have also showed great ingenuity and innovation in ensuring we follow government guidance and introduce new ways of working to keep our young people and themselves safe.
At the start of the lockdown the government called on us, as keyworkers, to stay open and we responded to this and adapted our practice in the following ways:
We have implemented guidance in relation to social distancing and a reduction to all essential travel.  All face to face meetings and training has been cancelled and we have adapted a new way of working to involve conference calls and online training.
We have processes in place to ensure all staff, young people and visitors have their temperature checked regularly to support early identification of possible symptoms.  We have also introduced additional hygiene measures, including stringent daily cleaning schedules throughout all homes.
We have massively reduced the traffic into all homes by stopping all unnecessary visits. Social workers have been innovative with the use of technology to allow for statutory visits and have only visited in emergencies. All contacts have been reduced and each home has followed government guidelines in relation to movements. Where face to face contact has taken place this has been arranged in partnership with local authorities and on completion of a risk assessment.
We have still conducted referral visits for all potential new starters, introducing additional video conference meetings and adhering to all social distancing guidance.
Additionally, we now offer video tours of all homes for both the young person and the social worker.  We will also shortly be introducing an individualised video brochure that provides a range of digital resources, including tours, staff welcome messages and news from the home.
To ensure that our young people can continue to contact appropriate family and friends, all homes have been provided with additional iPads for young peoples' use to allow platforms such as Skype, Facetime, and Zoom video calls. Our internal IT team have provided additional support for the increased reliance on these platforms.
Young people have still been able to attend school and complete their daily exercise. We ensured that the education of each young person was uninterrupted, by both enabling each young person to attend school safely and also offering access to a range of remote and home schooling options.
Our staff have amended and adapted their ways of working to ensure that all risks to the home are minimised.  For example, working longer shifts to minimise traffic into and out of the home.  We have restricted the movement of regional managers to one home and have managed most activities remotely.  We also do not employ any agency staff.
All homes have been set up with a Bookers wholesale account allowing for their shopping to be done online and delivered, thus minimising trips.
We have accessed a wide range of PPE and held this centrally with minimal staff involved in the distribution to homes, as and when necessary.
We are continuing to review and evaluate our practice so that all of our children's home continue to offer the highest level of 52 week care to each and every one of our young people.
We may be faced with a 'new normal', but we want to assure you that our commitment and dedication has not changed in any way.  We are, as ever, ready and prepared for any new potential placements, confident in the knowledge that our new processes will ensure a safe and seamless transition.
If you need to contact us for any reason, please do not hesitate to do so on 0844 880 6520 or placements@witherslackgroup.co.uk
Thank you for your support from everyone at Witherslack Group.
Contact us for more information
Have you got a question about our children's home? Complete the form or you can get in touch using any of the contact details below.
Contact Us