17 December 2020
Holly Class from Lakeside School recently took part in Road Safety Week – the UK's biggest road safety event, coordinated annually by Brake, the road safety charity.
One of the activities they took part in included taking a short walk to the post box with postcards they designed. As part of their learning they learnt learned how to correctly address their creations and then put on their high vis jackets to put into practice their knowledge on road safety.  
On route, the pupils and staff were delighted to meet a Postman Pat (can you believe it?) who was collecting the mail at the same time. He kindly took the time to explain that he was collecting the post to take to the sorting office and he had a lot of extra post because of Christmas.  
The pupils enjoyed the whole experience and are equipped to cross roads with confidence.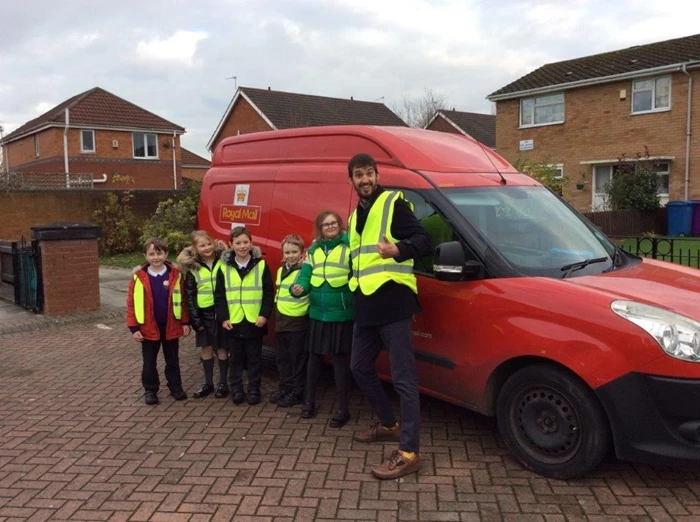 Pupils learn about road safety and bump into the real life Postman Pat!