News
Car-tastic experience
11 February 2022
Year 10 pupil and car fanatic, Aaron from Chilworth House Upper School was recently given the opportunity to visit ASM Auto Recycling in Thame. ASM is one of the UK's most modern and professional vehicle salvage agents and parts recyclers, currently processing 30,000 vehicles every year.
Family Liaison Officer, Michelle Bailey shares details of the visit:
"During Aaron's visit he was given a tour of the building where he was able to get more insight into the type of job roles available and different areas of business, from online Ebay Auctions, to dismantling vehicles, cleaning, repairs and crushing! Aaron thoroughly enjoyed the tour and at the end was presented with a goodie bag which included a calendar, mug, woolly hat and some car badges. This is Aaron's second goodie bag of car badges from ASM so he has got quite a collection now and is planning to use some of the badges for his art project."
What a great experience for Aaron!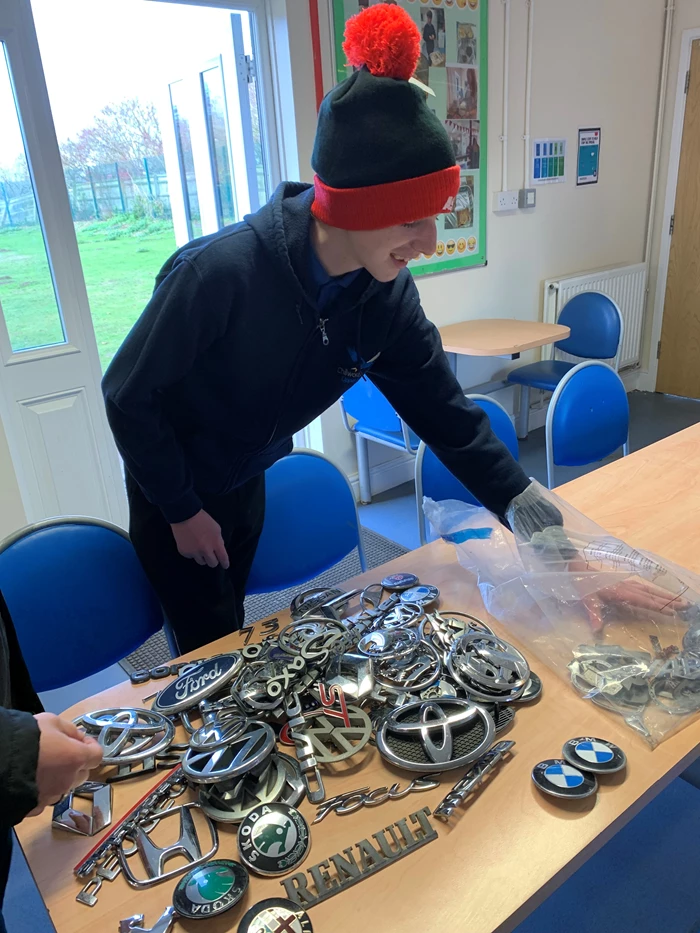 Aaron visits Auto Recycling in Thame.