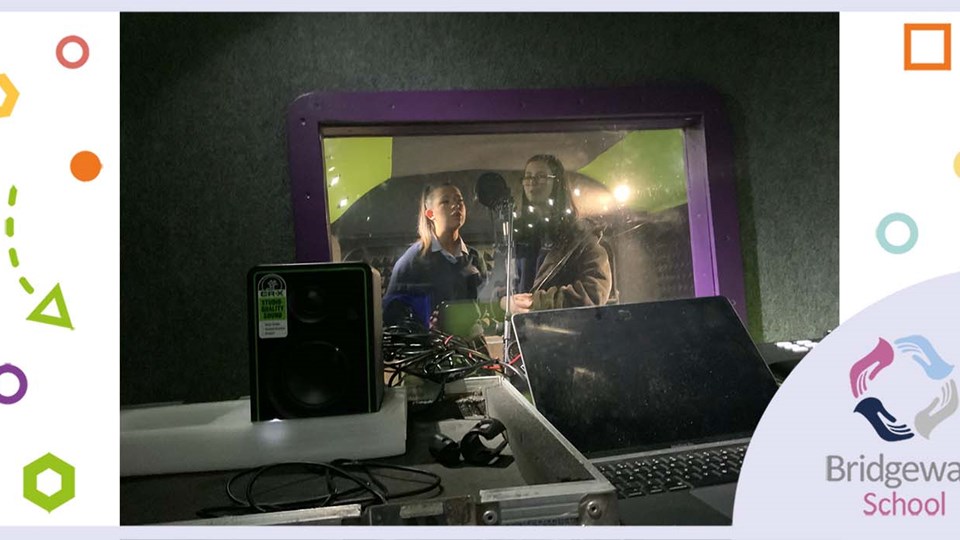 News
All aboard The Studio bus!
27 May 2022
Pupils from Bridgeway School recently welcomed the arrival of the new Witherslack Group media bus, The Studio.
The week-long stint at the school meant that pupils had the opportunities and experiences to enjoy immersive experiences in new projects all aboard a bus with a real difference. 
Teacher, Laurence Hardwood shares highlights of the days event:
"As the bus gingerly edged up the road outside the school and started to manoeuvre into the carpark, news of its appearance spread throughout the school like wildfire! From the facial expressions and excitement of the pupils, you knew it was going to be a very busy and productive week aboard the bus, and we weren't mistaken! When the bus finally came to a standstill, pupils were extremely eager to get on board and explore its facilities.  Throughout the week, as pupils discovered the new facilities they were able to put forward their proposals for projects they would like to be engaged in. There were a wide range of proposals; from animation and sound creating to immersing themselves in the virtual reality headsets. Overall, it was a great week aboard The Studio with many fantastic media productions made and it was a privilege to be able to see pupils fully engaged in their learning using a medium which really inspired them. "