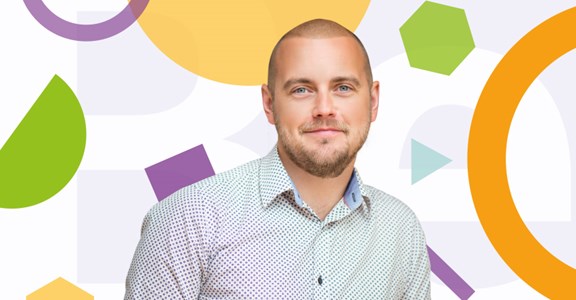 Care and Children's Homes
Be the carer, be the role model, be the listener, be the inspiration.
Housekeeper
---
£21668.11 - £22542.70
+ Outstanding Benefits Package
---
(Hours Monday – Friday 9am – 5.30pm)
Be the home maker, be the difference, be you
Witherslack Group are the leading provider of children's education and care, creating better futures for vulnerable young people. Warm and welcoming, our homes offer constant support and stability, so our young people feel safe and happy in a familiar, comfortable setting. By making sure our children's home is a great place to stay, you'll be having a lasting positive impact on the lives of the young people in your care. It's truly rewarding work with some amazing benefits – not least the sense of pride that comes from being part of something truly life-changing.
As a Housekeeper at Witherslack Group, you will help create an environment that our children call home. You'll be preparing and serving a range of tasty, nutritious food, assisting with laundry and making sure high standards of tidiness and cleanliness are maintained. You'll be working at the heart of our home, helping our young people to feel happy and supported.
Welcome home

When you step into one of our children's homes, you'll feel the sense of warmth, happiness and fun-and-laughter that we get so excited about. The great thing for you is, you won't be alone in your goal, you'll have all the support you need from the team. Our work with the children isn't about us, we are a team who are all about the children, all of the time.
Day to day you'll…
…Get involved in all the little things that, while our young people might not even notice, make a lasting difference to their quality of life. Things like: Supporting young people in all aspects of their life, relationships, social skills, activities and hobbies, in fact, everything that a parent would do in a typical family setting:
Making sure they're up on time for school and have a good breakfast inside them
Preparing their evening meals plus healthy snacks and even baking birthday cakes to celebrate children's special days
Creating a sense of homeliness, so that the very fabric of the home really 'feels like home'
Cleaning and maintaining the home, from kitchen to bedrooms, taking real pride in the home
Be Yourself
We're ideally looking for you to have general catering/cleaning experience gained in a professional setting, but if you are a competent home cook who copes well with feeding children and takes pride in keeping a tidy home, we'd like to hear from you. Or perhaps you're an experienced care worker, looking for your next opportunity. Any relevant qualifications in a relevant subject would be beneficial but not essential. However, to be part of our team, the key ingredient is having the right attitude. If you're hard working, have empathy and are dependable, you could be the perfect fit.
Be Rewarded

Witherslack Group are the best provider in the sector. We also offer the best salary and benefits packages. As a Domestic Support Assistant you'll have an annual salary of up to £20,878. As a caring employer we recognise that pay is important but so is security and work life balance which is why we offer 35 days holiday per year (including bank holidays) and a company sick pay scheme that covers up to four weeks sickness after just two years' service. This is in addition to a company paid health scheme that allows you to claim back the cost of your routine dental and opticians appointments as well as the cost of some prescriptions. You can even claim back the cost of the flu jab!
Being an employee at Witherslack Group also gives you access to a pension scheme. We will match your contributions up to 5%. We also provide Life Insurance.
You're not just joining a home, you're becoming part of a family.
For an informal discussion about the role please contact the Recruitment Team on 015395 66081 option 3.
The Witherslack Group is committed to safeguarding and promoting the welfare of its young people. This post is subject to an enhanced DBS check. We are an equal opportunities employer welcoming applications from all sections of the community.
For a full job description and person specification, please see the attached document.
Let's keep in touch
More ways to connect