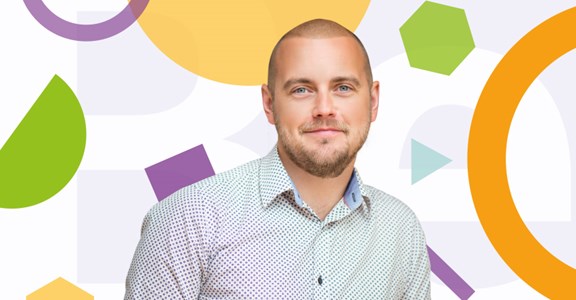 Care and Children's Homes
Be the carer, be the role model, be the listener, be the inspiration.
Children's Residential Care – Registered Manager
---
£48,650 - £53,900
assuming good attendance + Up to 30% Bonus
---
Be inspired, be rewarded, be you.
We are looking for an experienced Registered Manager to join us at our Brand New Children's Home near Wolverhampton. If you want to join the UK's leading provider of specialist education and care, creating the best possible outcomes for young people, you're in the right place.
Our homes accommodate young people with social, emotional and mental health needs, offering them a stable and secure home environment that they may not have elsewhere. By making sure your children's home is a great place to stay, you'll be having a lasting positive impact on the lives of the young people in your team's care. It's truly rewarding work with some amazing benefits – not least the satisfaction that comes from watching your hard work pay off in the long-term.
We are currently recruiting 3 Registered Managers for homes of varying sizes. These homes are part of an integrated therapeutic provision, offering a complete package of residential care and onsite learning, ensuring that the young people are fully supported and can achieve the best possible outcomes.
Be Inspired
Join us as a Registered Manager to lead the team and create an environment where our young people can thrive. You'll make sure your team and young people feel happy, safe and motivated, and that the home operates to our high standards. You'll manage day to day operations in the home, take ownership of Ofsted requirements and be actively involved in new referrals.
But why should you join Witherslack Group? – as Ofsted's highest rated provider, we are professionalising careers in care. For you, that means:
A fully-integrated wraparound package for the young people in your care; with therapists and psychologists as part of the home team
The best staff to young person ratios
Regional management and support teams by your side
Professional development for your team in our Care Academy
The happiest teams in the sector (our employee survey net promoter score is +41!)
Beautiful homes with the very best facilities – check out our homes here
Be yourself
With your experience working in the residential childcare sector, you'll be someone your team look to for support and leadership. We're looking for someone with experience managing an Ofsted rated Good or Outstanding children's home. You should hold a Level 5 Diploma qualification in Leadership and Management for Residential Childcare (England) and also have held a full UK driving license for a minimum of 12 months.
Delivering positive outcomes for our young people is what we're all about. That's why we need a committed and enthusiastic leader, who starts every day with a fresh outlook and the passion to make a difference. We'll give you the chance to build an exciting career in a fast-growing organisation, where you're free to achieve your potential.
Be Rewarded

We know you're going to do great things. For your hard work and commitment, we reward you with the best salary and benefits package in our sector. With us, you'll get to make a genuine difference to the lives of our young people – plus you'll get:
7 weeks' holiday per year
Long term incentive bonus of up to 30% of annual salary
Pension scheme, matched up to 5%
Flexible benefits package, meaning you can increase/decrease your holiday allowance, pension and life insurance – check out our benefits here
Some extra bits and bobs to show how much we care: Medical cover so you can claim back the cost of things like an opticians or dentist appointment, plus employee awards, sick pay as well as a host of high-street discounts
A recommend a friend scheme that offers a £2,000 bonus every time

Be part of our team
For more information about the role, please contact Graeme Cheyne – Regional Director on 07739707664.
The Witherslack Group is committed to safeguarding and promoting the welfare of its young people. This post is subject to an enhanced DBS check. We are an equal opportunities employer welcoming applications from all sections of the community.
For a full job description and person specification, please see the attached document.
Children's services / Career in Care / Working with Children / SEMH /
Let's keep in touch
More ways to connect