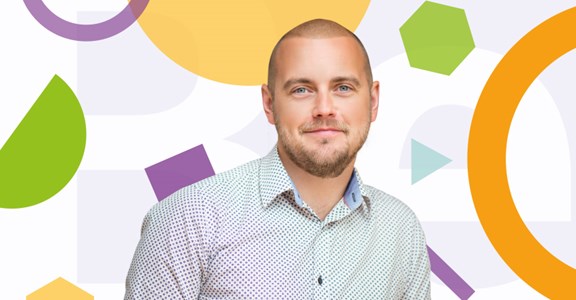 Care and Children's Homes
Be the carer, be the role model, be the listener, be the inspiration.
Residential Support Worker (Waking Nights – 4 on/4 off)
---
£21,295 - £22,155
Annually + Bonus + Outstanding Benefits Package
---
Our role at Witherslack Group is to give the young people who live in our children's homes a sense of enduring security that they may have struggled to find until now. That's why job security is part of what's on offer here for you, as a Residential Support Worker (Waking nights 4 on/ 4 off). We want you to have a long-term positive impact on the young people you work with. So, making sure you feel well taken care of and confident about your future here is vitally important to us. In that sense, it's the perfect entry point or way to grow your career in care with one of the UK's leading providers.
The young people here sometimes wake up in the middle of the night, feeling ill, upset or just unable to sleep. To have someone like you there, who understands them and can make sure they're alright, makes a massive difference. It can be challenging. A lot of them are teenagers, who while like any others, can exhibit challenging behaviour, so you'll need a special type of empathy, compassion, strength and resilience. Role models, in other words, with whom they can build a rapport before going to bed. They might be gamers, crafters, musicians or football fanatics. Whatever they're into, you'll know how to talk to them on a level and build a relationship, so if they need help in the night, they'll be comforted by your presence and you'll know just how to meet their individual needs.
About you
We're looking for the kind of person who gets along naturally with all kinds of people, but isn't afraid to get stuck into a bit of cleaning and admin work during the quiet hours either. Not to mention carry out building checks and keep the house safe throughout the night. In short, it's all about your sense of wanting to build a positive experience for our young people and give them the home they deserve in the best possible environment.
We're looking for the kind of individual who gets along naturally with everyone, and can also say yes to the following:
• You've got the right attitude and approach, whether or not you've got previous experience in care or a similar role (although it would be advantageous)
• You're keen to complete a Level 3 Diploma for Residential Childcare (England) within two years (if you don't have it or its equivalent already) – which we'll pay for!
• You have held a full UK driving licence for at least 12 months
• You'd like to work in a place that takes issues like coronavirus so seriously, that it will not only allow you to interview by video to help keep everyone safe, but will also make sure as an employee you're taken care of financially should you fall ill and need to self-isolate
About us
Witherslack Group are the UK's number 1 children's home provider, as judged by Ofsted (our sector regulator). We are driven to provide the very best care and education for children and young people with complex, challenging needs. We have high staff-to-child ratios and in-house clinical teams, all contributing to our reputation for excellence and enhancing life opportunities.
Are you looking for the perfect entry point or a way to grow your career in care? At Witherslack Group we support and develop our staff to build careers with us and help them progress into careers that can earn upwards of £50,000.
Reward
The benefit of doing a role like this is it feels good. Every day brings a sense of hard-won achievement and progress. There are also some outstanding rewards – in fact, our package is one of the best in the sector:
We'll cover the £6,000 cost of your qualification
£1,000 per annum Attendance Incentive Scheme
Contributory pension scheme, matched up to 5%
35 days' holiday (including bank holidays)
Life Insurance based on two times your annual base salary
Health cash plan e.g. dental, optical and physiotherapy
24/7 counselling service
Cycle to Work


If you're new to care and are not sure if it's for you, or if you'd like to get a fuller understanding of the role in general, we'd love to talk to you. You can call our Recruitment Team for an informal discussion on 015395 66081 or you can email us any questions: recruitment@witherslackgroup.co.uk
The Witherslack Group is committed to safeguarding and promoting the welfare of its young people. This post is subject to an Enhanced DBS Check. We are an equal opportunities employer welcoming applications from all sections of the community.
Let's keep in touch
More ways to connect