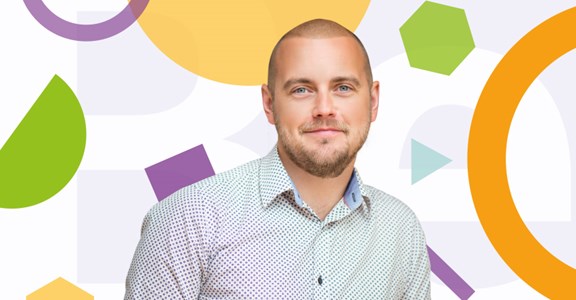 Care and Children's Homes
Be the carer, be the role model, be the listener, be the inspiration.
Senior Residential Support Worker (Brand New Children's Home)
---
Up to £30,800 package
+ £1,000 Attendance bonus + Outstanding Benefits Package
---
Be the one that changes the direction of a life.
Witherslack Group are opening a brand new, purpose-built children's home for young people with social, emotional and mental health needs. We're looking for Senior Residential Support Workers who can create an environment where our young people can really thrive. You'll make sure your team and young people feel happy, safe and motivated, so they can be the best they can be.
Our children's homes are exactly that – homes. Warm and welcoming, they offer constant support and stability, so children feel safe and happy in a familiar and comfortable setting. By making sure our children's home is a great place to stay, you'll be having a lasting positive impact on the lives of the young people in your care. It's truly rewarding work with some amazing benefits – not least the sense of pride that comes from being part of something truly life-changing.
This home is part of an Integrated Therapeutic Provision providing a complete package of residential care and on-site learning. The homes and learning centre work together to ensure our young people can achieve the best possible outcomes, and with 7 acres of beautiful countryside surrounding the site there's every opportunity for our young people to play and explore their surroundings!
Be you
Compassionate, emotionally resilient, and supportive, you'll be an inspirational leader to your team. You'll help the Team Leaders and Deputy Manager to plan and lead shifts, plan activities and make sure all the paperwork is up to date! With your experience working in the residential childcare sector, you'll be someone your teammates look to for support and advice. Having worked with young people in a residential setting before, you'll already have what it takes. You have the resilience to deal with challenging behaviour and good communication skills. You will also have the Level 3 Diploma in Residential Childcare (or equivalent). In the meantime, we'll give you outstanding training to help you do your best. In return, you'll need to be happy to work flexible hours, including some sleep-in duties, and have a full UK driving licence.
We are the leading provider of specialist education and care in the country and delivering positive outcomes for our young people is what we're all about. That's why we need a committed and enthusiastic individual, who starts every day with a fresh outlook and the passion to make a difference. We'll give you the chance to build an exciting career in a fast-growing organisation, where you're free to achieve your potential.
Be rewarded
Witherslack Group are the best provider in the sector. We also offer the best salary and benefits packages. As a Senior Support Worker you'll have an annual salary package of up to £30,800 (including 3 sleep ins per month). As a caring employer we recognise that pay is important but so is security and work life balance which is why we offer 7 weeks holidays per year and a company sick pay scheme that covers up to four weeks sickness after just two years' service. This is in addition to a company paid health scheme that allows you to claim back the cost of your routine dental and opticians appointments as well as the cost of some prescriptions. You can even claim back the cost of the flu jab!
As an employee, you'll have access to a matched pension scheme, where we'll meet your contributions up to 5%. We also provide free Life Insurance – a benefit we hope you'll never need to use but something that could be incredibly important to your loved ones.
You're not just joining a home, you're becoming part of a family.
For an informal discussion about the role please call the Recruitment Team on 015395 66081 (option 3).
The Witherslack Group is committed to safeguarding and promoting the welfare of its young people. This post is subject to an enhanced DBS check. We are an equal opportunities employer welcoming applications from all sections of the community.
As part of the recruitment process, Witherslack Group covers the cost of an enhanced DBS check for all new employees.
For a full job description and person specification, please see the attached document.
Let's keep in touch
More ways to connect